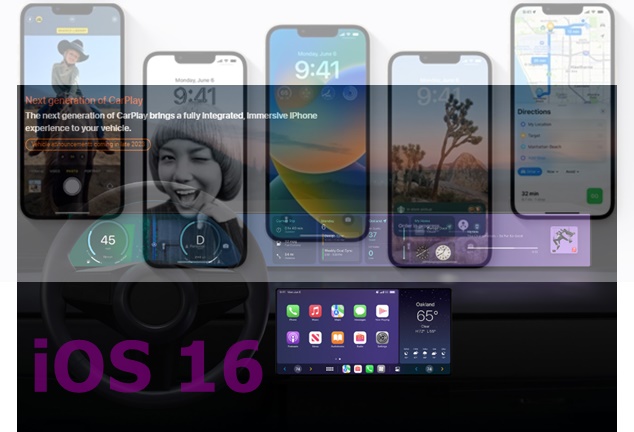 Yes indeed it's true that you can download and install iOS 16 on your iPhone or iPad withing few months later using 3uTools for free.
So where we are back to give you some tips to do this effortlessly.
This guide will show up you all the ways that you have to upgrade your device current iOS firmware to the latest.
With the current situation you can download and install iOS 15.6 beta 2through 3uTools.
Moreover you can download all the released iOS firmware so far too.
We can ensure that after releasing of few more iOS 15 versions it will be the movement of releasing iOS 16 on the public.
This will be a great occasion on iDevice users who are waiting for a change of their devices utilities as well as functionalities.
Most of Apple device users are very interesting to upgrade with their devices.
They are willing to apply their favorite wallpapers and ringing tones beyond the Apple's default supplies.
But Apple doesn't allow on users to do this as they wish.
If they want to do anything that they would like to do , they have to choose a different way to do this indeed.
So today we are not talking only about iOS 16, but we do hope to discuss about something interesting Apple devices too.
Before we are going to go through the out of limits , let's see that how can you upgrade your current iOS firmware to the latest iOS 16 once it released.
iOS 16 upgrade right now with 3uTools ?
Once you need to download and install iOS 16 please connect your device to the PC which is running 3uTools.
When you connected successfully with the 3uTools please go to the "Smart Flash".
Where you have several options to sellect.
Easy Flash
iTunes Flash
Pro Flash
Multiple Flash.
Now select the "Easy Flash".
After you select Easy Flash you will receive the iOS 16 download package.
Now select and download the package and install.
Important
Please do not disconnect your device from your PC till the process will be completed.
Once you getting finished the downloading and installing iOS 16 your device will be reboot.
Then provide your device passcode and use it as you wish.
New Key Features Available With iOS 16
Apple has been added a bulk of new features on iOS 16.
Under the following key features you can experience new interface as well as enhancements.
Lock Screen Changes
Lock Screen Gallery
Lock Screen Switching
Lock Screen editing
Stylized date and time
Multilayered photo effect
Suggested photos
Photo shuffle
Photo style
Widgets on the lock screen
WidgetKit API
Live Activities
Live Activities API
Lock Screens made for Focus
Apple collection
Astronomy
Weather
Emoji
Colors
New design for now playing
New notification design
Notification animations
Notification view on lock Screen
Focus
Lock Screen Linking
Made for focus suggestions in Lock Screen gallery
Home Screen page suggestions
Focus filters
Focus Filter API
Focus schedules
Easier Setup
Allow & silence list
iCloud Shared Photo Library
Ability to Share a photo library with your family
Smart setup rules available
Suggestions on smart sharing
Collaborate for the collection
Memories relive which completed
Following features also have been undergone with very advance feature changes.
Messages
Mail
Safari
Passkeys
Live Text
Siri
Dictation
Maps
Apple Pay & Wallet
Home
Health
Fitness
Family Sharing
CarPlay
Privacy
Security
Accessibility
App Clips
Books
Camera
Dictionary
Face Time
What Are The iOS 16 Security Upgrades ?
Rapid Security Response
Landscape Face ID
Mainly Apple has been upgraded above two security features on iOS 16.
So above both security improvements will be supported with iOS 16 supportive iDevices indeed.
For more descriptive information about the iOS 16 , please go to the iOS 16 Preview.
Conclusion
iOS 16 is the next upcoming latest iOS firmware on iPhones/iPads.
You can easily download and install this new firmware through 3uTools very easily.
Please comment on us and touch with us to get iOS 16 more information.