If you are willing to use your own ringtone , exactly 3uTools is the place to do it.
Just connect your device with your PC and bind with the tool.
Then you can use the option that you want.
Select RT & WP.
Now you will be directed to the work place on this matter.
Where you can directly download already available ringtones too.
If you want to make your own ringtones, you can select your favorite clips from your PC and apply the options of 3uTools.
How to make your own ringtones with 3uTools
First you should select RT & WP.
Then select your export path of clip that you want to build up as your own ringtone.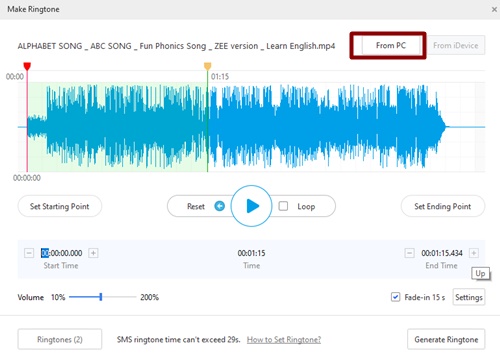 Where you can select from your own iDevice too.
Once you upload a tone , please select the start point of your own ringtone.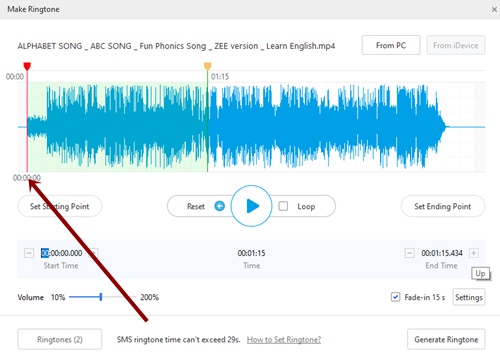 Then select your end point.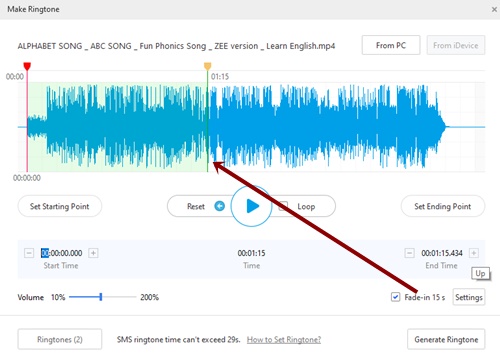 These start and end points you can select with your own selections indeed.
Moreover ringtone's play time also you can decide.
Literally entire ringtone you can manage.
You can adjust the volume of your ringtone's too.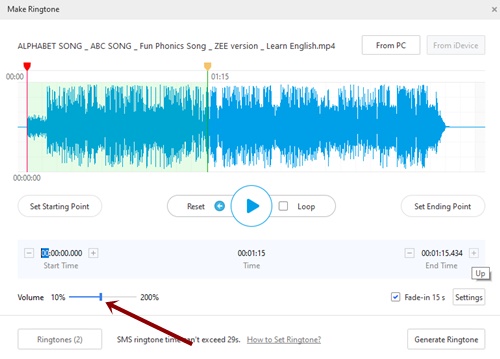 After you selected the start and the end positions, you can hit the generate button.
After you completed the step above you can go to the saved place of your own ringtone/s which you have generated using 3uTools.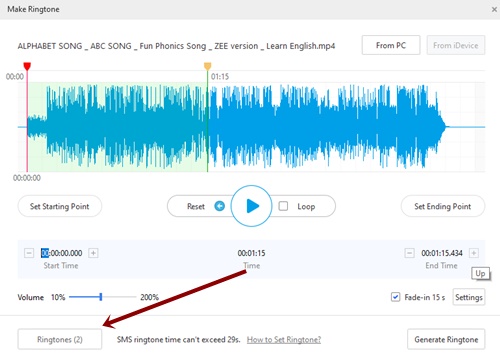 Actually this is a great opportunity on iPhone/iPad users that can use 100% free.
This will be a fun too.
Making your own ringtones and use on your iDevice will be a self satisfaction indeed.
Moreover you can download direct ringtones from 3uTools ringing tone library too.
High quality ringtones available and you are free to download indeed.
SMS Ringtones with 3uTools
Where also you should follow the same procedure as previous.
But you should limit the time period of playing within 29 seconds indeed.
That's the law of the making ringtones on your SMS alerts.
Conclusion
Making ringtones using 3uTools is a fun as well as free process.
This process will not be required any Apple ID or Password too.
This will help you to relax your mind with your own ringtones too.
Try this option of 3uTools and share your experience with others.