3uTools serve it's services on a wide range.
Thus iDevice users can use this tool to manage all stuffs by themselves.
Apple software restrictions very tight on it's users.
Therefore most of iDevice users around the world tend to search easy ways to do their essential as well as regular works with their iDevices with get rid from Apple's restrictions.
So 3uTools is one of the best solutions to get rid from Apple's restrictions.
Even Though discussing beyond the topic we suppose that it's suitable to discuss about the details related our main topic.
After we came for a compromise we can go through some more deep over 3uTools indeed.
So we invite on all 3uTools users and fans to keep reading this article till the ends.
What is SSH ?
SSH short term denotes "Secure Shell Protocol".
This protocol uses to operating network services securely over an unsecured network.
This is a complex topic to discuss deeply right now.
But we do hope to give you a complete tutorial and descriptive article about the SSH and it's technical base.
So for right now we are giving only our topic based Tutorial guide.
How To Open SSH On iPhone ?
Where you need a jailbroken iPhone to do so.
So that's meant you should jailbreak your device before opening SSH.
Without jailbreaking your iDevice you will not able to open SSH.
Please follow our 3uTools iOS jailbreaking tutorial guides to jailbreak your device.
First download and install 3uTools on your Windows running PC.
If you are still not familiar with downloading and installing process , please follow our tutorials.
Once you done the downloading and installing process , please follow the steps.
Step 01:Connect your iPhone to the PC.Then open 3uTools.Your device information will show you.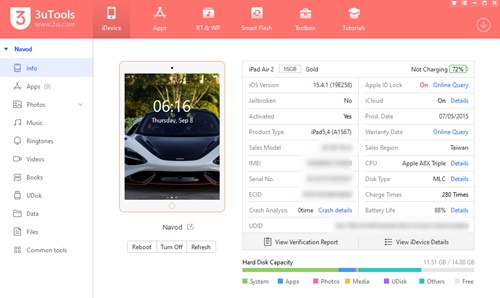 Step 02:Now open Toolbox and select "Open SSH Tunnel".Once you click this tool it will show you the requirements that you should fulfil to complete this process.

Step 03: Now go to your iPhone and open Cydia.Search OpenSSH on the search bar.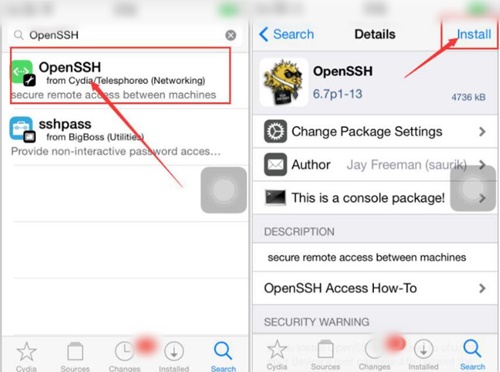 Step 04:Once you received the result please click Install.
Step 05:You have to wait couple of minutes until the installation process completed.After completed the process click "Return To Cydia".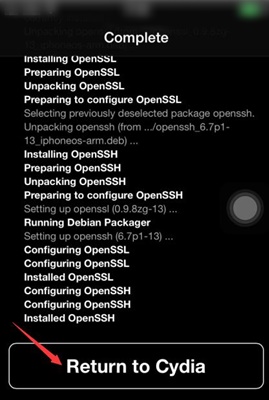 Step 06:Now go back to 3uTools and click again "Open SSH Tunnel".It will show that you have Succeeded to open SSH Tunnel.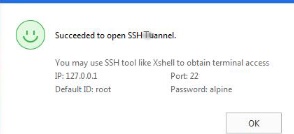 Step 07:If you want to close SSH Tunnel click the relevant option.
Conclusion
Use to SSH on your iPhone through 3uTools you have to jailbreak your iPhone indeed.
So we do hope to give you a complete tutorial guide about SSH one of our upcoming tutorial guides.
Please share your knowledge with us and leave a comment.