Today we thought to give our users a complete tutorial guide about recover the restrictions passcode using 3uTools.
This method is the easiest way to do this.
But this method can use only iOS 7 to iOS 11 only.
If you are one of those firmware users ,here you can follow our guide.
Automatically Recover Restrictions Passcode Steps
First of all you should download the latest version of 3uTools on your PC.
Then connect your device to the PC using an USB cable.
After your device recognized by 3uTools navigate to Toolbox>>Back Up/Restore.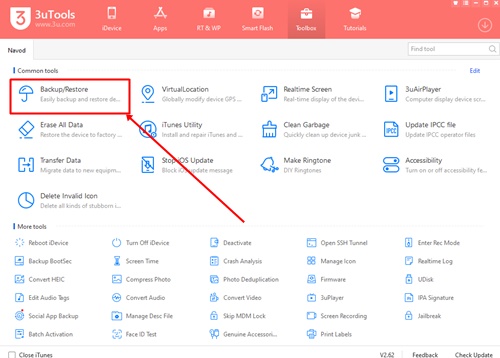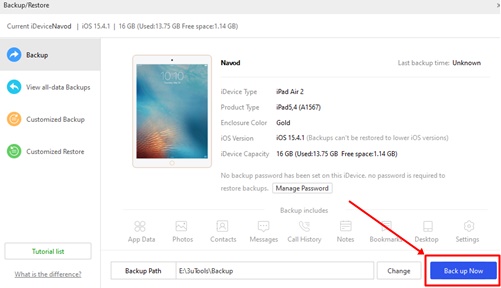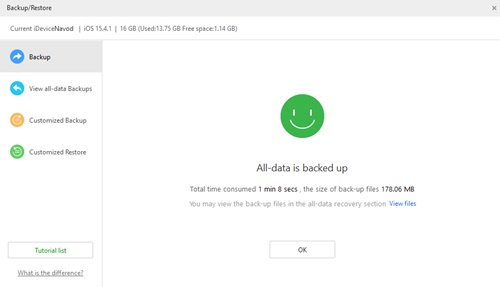 Once you done Back up process navigate to Toolbox>>Automatically(Default)>>Select Files.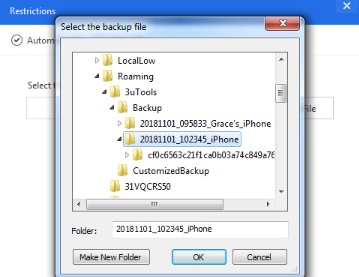 Now select you Backed Up files.
After you import the back up files then click "Start To Crack Passcode".
Then wait for the Restriction Passcode received.
How to Reset Restrictions Passcode on an iPhone
Factory Reset Of iPhone, tap Settings>>General>>Reset>>Erase All Content & Settings & create a new Passcode.
This will erase all data of your iPhone including your current passcode.
After you done Factory Reset you can create a new passcode.
How to Erase Your iPhone Using iCloud
Where you should use your PC and use your internet browser to log into iCloud.
Then log in with your device Apple ID and password.
Select Find iPhone.
Select "All Devices".
Click "Erase iPhone".
This will erase all your device information including Passcode.
iPhone Device Passcode
iPhone device passcode is commonly use to unlock the device.
Main purpose of this iPhone Device Passcode is to prevent unauthorized accesses.
iPhone Restrictions Passcode
iPhone Restrictions Passcode uses to prevent Restriction Settings Of your iPhone.
So this will help you to protect your device from changes of Settings and being change or disable.
Conclusion
You can use 3uTools for several purposes.
So we invite on users to join with us and get know more services about 3uTools.
If you have any problem on 3uTools, please contact us and share your knowledge with us.
Thank You !