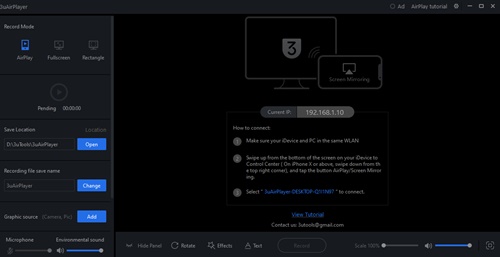 3uTools provides a massive tools that iPhone/iPad users can use to manage their devices.
What does meant by managing ?
That's meant iDevice users can do everything that they want to do beyond the Apple software restrctions.
If you are still stuck with your iPhone or iPad , please read this educational guide.
This will help you to use your device freely.
If you are still away from 3uTools , please download and install this tool on your Windows running PC and connect your device to the PC.
Data Backup & Restore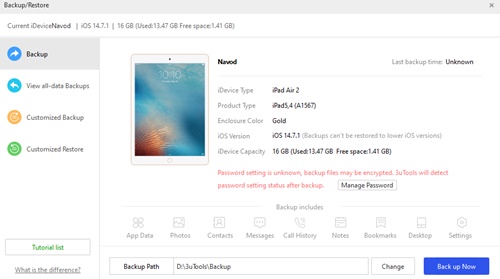 This common tool serve more services for you.
After you connected your device to the 3uTools select toolbox & search for Backup/Restore.
Then select it.
Now you can very simply apply backup or restore your device without providing your Apple ID or Password.
Accessibility
Under this tool you can easily apply following options on your device indeed.
Assistive Touch
VoiceOver
Wi-Fi Connection
Zoom
Invert Color
3uAirPlayer
This tool allows you to record your device activities very clearly.
You can make videos as well as edit videos with writing things on the recording videos.
Transfer Data
This is a very important tool that you can use.
Using this tool you can transfer data from your iPhone to Android platform indeed.
iTunes Utilities
Repair Driver
Install iTunes
Uninstall iTunes
More Versions Of iTunes
So we are provided very famous few tools only.
But there are more than fifty tools that you can use effectively.
You can experience those tools with your device too.
Try this amazing tool and share your all experiences with us.
We recommend on all users to upgrade your current version to the latest version and make your all activities safe.
Conclusion
3uTools provides all its tools 100% free from conditions.
You can manage your iDevice more than ever with this tool.This iOS helper tool 100% legal tool and not contains harmful threats indeed.