Here we are with a 3uTools tutorial guide for users who are willing to know a lot about this tool and its functions.
We can introduce 3uTools as a very powerful iOS supportive freeware that all iOS users can use on their Windows/MacOS to manage their iPhone/iPad via an USB cable.
Then you can do anything in your iPhone/iPad such as jailbreaking,Flash,unique wallpapers downloading.
Where most importantly iOS jailbreak is the main part of this tool.When you use this tool to jailbreak your iOS firmware,you will realize it's very easy and you don't need to download jailbreaking tools seperately.
3uTools consists with several very important features as well as Tutorial guides.Therefore users can easily manipulate this tool even without a knowledge properly.
3uTools Features & Dedications
iDevice information management interface
All Apps & Games
RT & WP
Flash & Jailbreak
Toolbox
Tutorials
So this tutorial guide will help you to identify the particular service of above features of this tool and functionalities.
iDevice Information Management Interface Of 3uTools
once you connect your iDevice to this tool properly,you will see your all device informations in 3uTools.Now you don't need to search through your iDevice with wasting your time and money.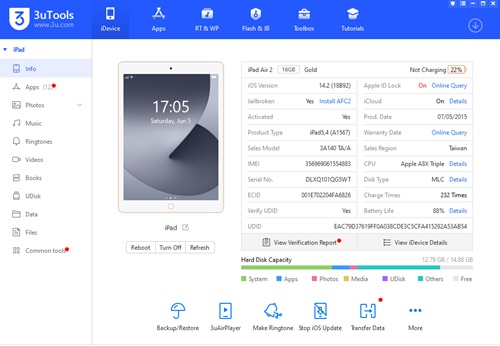 3uTools Apps
All you needed apps and games available with 3uTools completely for free.You just want to connect your device to your PC/Lap/MacOS.Then you can download and install your preferred app or game for free.Paid apps and games also available for free.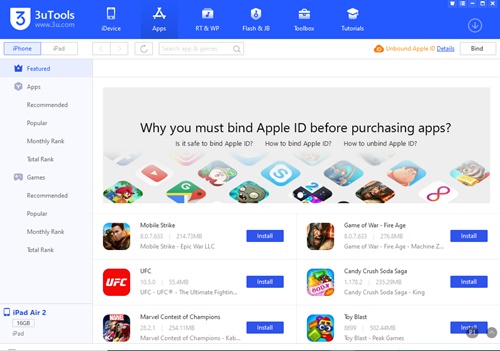 Wallpapers & Ringing Tones
3uTools provides you a bulk of unique wallpapers & Ringing Tones for free.With a single click you will be able to download any wallpaper or ringing tone.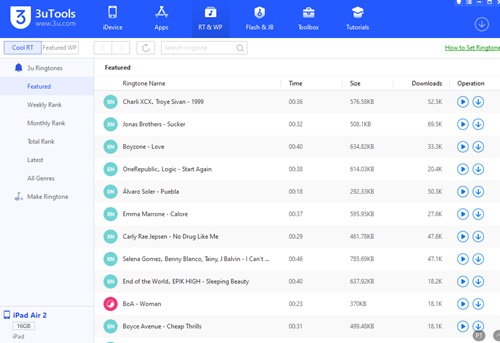 Easily upgrade or Install the latest iOS firmware on iPhone/iPad
3uTools provides all iOS firmware & beta versions to download and install on your iDevice.With a single click you can download your iOS firmware.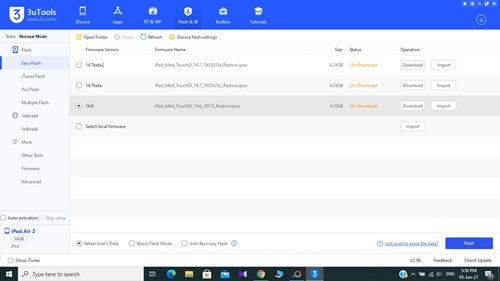 Except those above features you can experience following too.Please check all those features and do this right now.Please connect with us and share your knowledge too.This will help you to make your works easy with your iDevice.
Conclusion
3uTools is the best tool that you can manage your iDevice without Apple's software restrictions.You can manage your device's every single part through this tool.So this freeware is the best way to get your all targets for free.