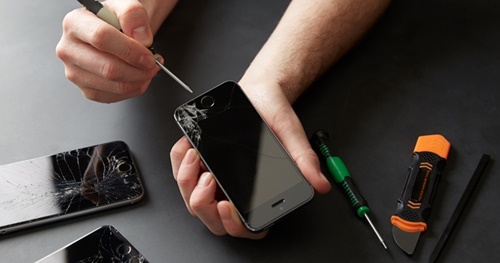 As we previously mentioned with our tutorial guides , 3uTools shows the entire iDevice verification report within few seconds.
This is a very comfortable as well as trusted service on iDevice users to use their iPhone/iPad confidently.
So today we're gonna discuss about more information of 3uTools verification report.
Before we are going to describe those details , we would like to list out the check list of this 3uTools verification report.
Device Model
Device Color
Hard disc capacity
Sales Model
Sales Area
Model Number
Bluetooth Address
Cellular Address
Wi-Fi Address
Serial Number
Mainboard serial number
Battery serial number
Rear camera
Front Camera
Screen serial number
Touch ID Serial Number
Where we do hope to give you main important comparison with this 3uTools Verification Report.
iDevice Color
3uTools reads only Actual factory output color.
If your device color doesn't match with your device current color, your device panel or case may be changed.
iPhone/iPad Hard Disk Capacity
In this distinguish you can collect data with main three differentiations such as,
Upgrade Capacity
Change Hard Disk
Remove Hard Disk
Where change hard disk might be reason of original hard disk damage.
Remove hard disk might be dismantled.
Upgrade capacity technically Reliable.
Sales Model
This also we can discuss with main three ways.
Apple replaced Device-Brand new device after sales replacement.
Apple Refurbished Device-Device has been refurbished.
Demo device.
iDevice Screen
3uTools can't verify whether the original screen replaced one or not.
But repairmen usually not change other accessories which are connected with screen such as,
LCD display
Touch Screen
Front Camera
Earpiece
Sensor
So if your device screen has been changed , 3uTools detect it with screen assembly original accessories indeed.
Model Number
First of all you have to check your device model number with navigating Settings>>General>>Legal & Regulatory.
Then go to support.apple.com & check with your device model number.
If 3uTools shows any abnormality with your device current model number , your device might be replacement or engraved device.
Abnormal Verification Results
If your device verification report shows abnormalities of ,
Battery serial number
Front camera
Rear camera
Touch ID serial number
It may be cause main board or hard disk of your device may be changed.
Conclusion
With 3uTools iDevice verification report users can distinguished their iPhone/iPad either genuine Apple factory released one or repaired one.
We invite all iPhone/iPad users to use 3uTools and make your device genuine one.